View all posts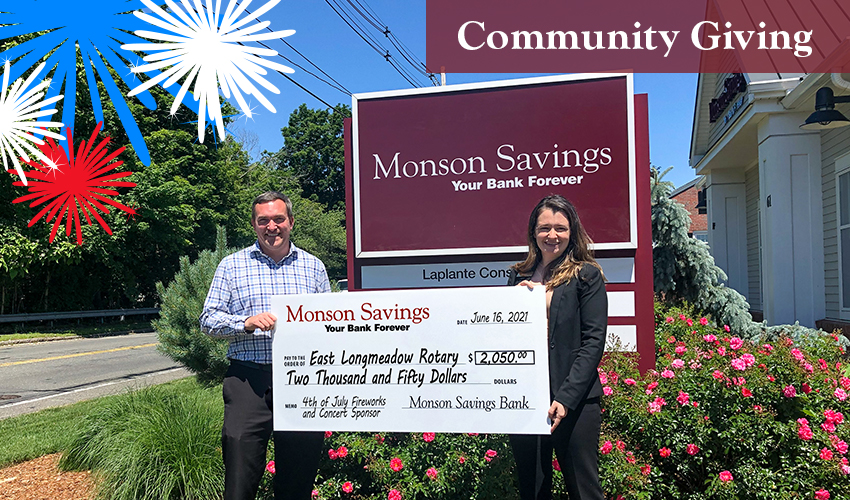 Monson Savings Bank Donates $2,050 to the East Longmeadow Rotary to Support Fireworks and Summer Concert Series
Recently, East Longmeadow Branch Manager, Aimee Kohn, met with Ryan Quimby, Chairman of the East Longmeadow Fourth of July Parade Committee. She proudly presented him with a donation on behalf of Monson Savings Bank totaling $2,050 to support the town's Fourth of July and summer festivities.
Read More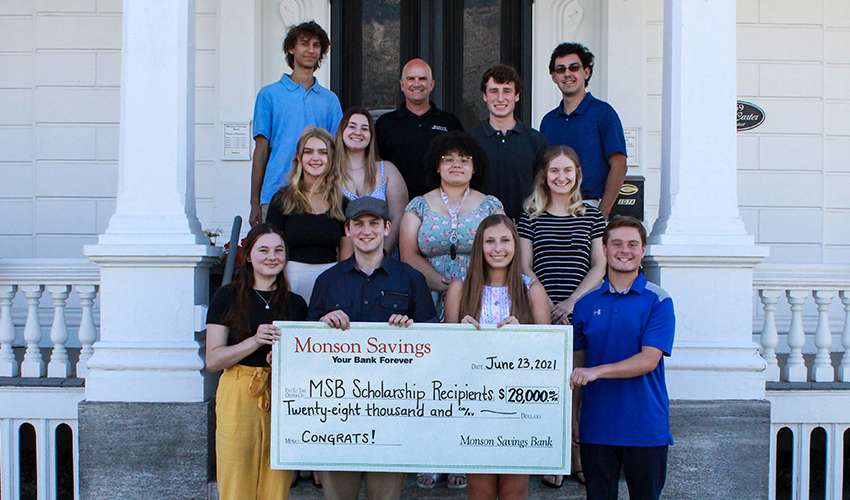 Monson Savings Bank Awards $28,000 in Scholarships to Local High School Graduates
Monson Savings Bank recently announced that the Bank awarded $28,000 in scholarships to 14 graduating seniors of local high schools.
Read More