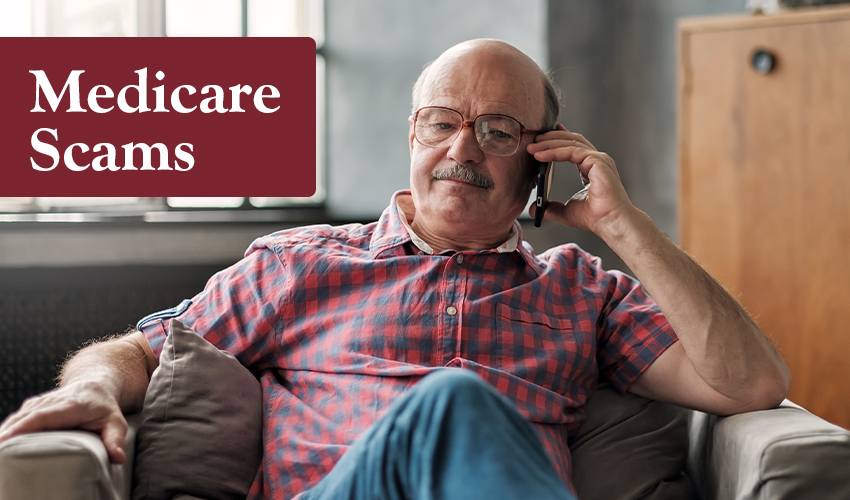 Monson Savings Bank Warns Public of Medicare Open Enrollment Scams
During the Medicare annual open enrollment period, those who are enrolled in Medicare have the opportunity to alter their Medicare health plan, Medigap plan, and prescription drug plans. This is the only time during the year that they have the opportunity to do so. The 2021 Medicare open enrollment period is already in full swing. It began on October 15th and will end on December 7th.
Unfortunately, scammers, identity thieves, and pushy insurance agents use the open enrollment period as an opportunity to prey on senior citizens. Every year there is a record number of Medicare scams that take place during the open enrollment period. Monson Savings Bank is sharing tips to help stop the public from falling victim to a Medicare open enrollment scam this year.
How can you avoid falling victim to a Medicare open enrollment scam?
Know where you can find reliable information about insurance plans.
Visit www.medicare.gov or call 1-800-MEDICARE to get accurate and trustworthy information about Medicare plans.
Beware of unsolicited phone calls.
Do not share any of your personal information with someone who calls you. Even if the caller ID seems legitimate, you do not know who is on the other end of that phone call. If you receive a phone call from someone asking for your Medicare Number or other personal information, end the phone call immediately, and call 1-800-MEDICARE to report the situation.
Think twice before opening your door to someone claiming to work for Medicare.
At home Medicare services are always scheduled in advance. Furthermore, Medicare does not send sales representatives to your home. If someone comes to your home unannounced claiming to be a Medicare worker, do not open your door.
Understand your rights.
Private insurance companies oversee, market, and sell Medicare Advantage and prescription drug plans. They do not set enrollment deadlines or hand out extra benefits. Do not let an insurance broker or agent take advantage of you. Everyone has the same enrollment deadline. Agents cannot set a time limit for you to sign up for a plan. The deadline is December 7th for everyone and there are no rewards or benefits for signing up early.
Where can you report a Medicare open enrollment scam?
Medicare open enrollment scams can be reported to the Federal Trade Commission (FTC) by visiting reportfraud.ftc.gov.
The first step to avoiding any scam is awareness. Being aware of Medicare open enrollment scams and how they happen is the first step in keeping you and you loved ones from falling victim.
Monson Savings Bank is dedicated to staying up to date on all the latest financial scams and security trends. To learn more visit the MSB Safety and Security Blog.
Back to Blog List