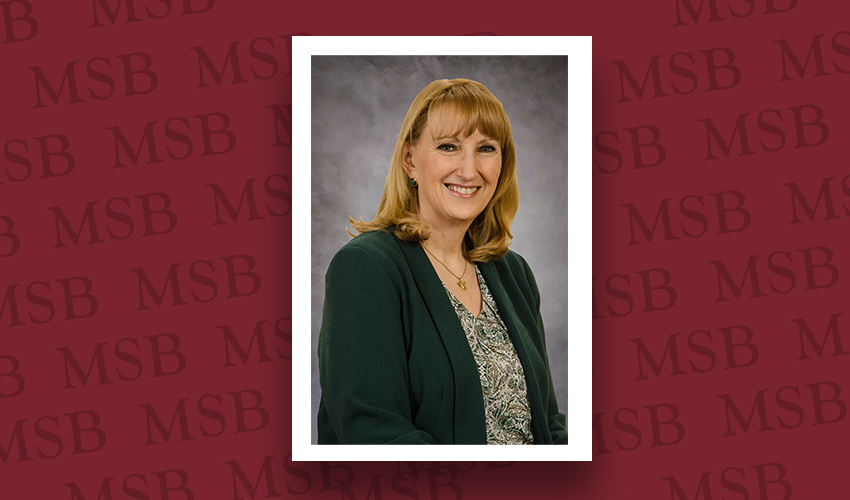 Monson Savings Bank's VP of Human Resources Dodie Carpentier Earns Senior Professional in Human Resources (SPHR) Certification
Monson Savings Bank proudly announces that Dodie Carpentier, the bank's Vice President of Human Resources, recently earned her Senior Professional in Human Resources (SPHR) Certification.
"A huge congrats to Dodie from all of us here at Monson Savings Bank. We could not be more proud of her for achieving her SPHR certification," said Dan Moriarty, President of Monson Savings Bank. "Her dedication to achieving this goal by completing hours of coursework, studying and exams, all while ensuring the protection, safety and care of Monson Savings Bank's employees through this pandemic is nothing short of incredible. We are extremely happy for her and grateful to have her on our team."
The SPHR certification, received through the HR Certification Institute, is the highest human resources certification, designated only to those who have demonstrated a mastery of a human resources body of knowledge and possess practical experience in human resource management that are necessary to pass a rigorous examination.
Carpentier, a resident of Monson, has over 19 year in the banking industry with more than 6 years within the human resources field. She has been with Monson Savings Bank for 14 years and is a true embodiment of the bank's values.
The HR Certification Institute is the credentialing body for human resource professionals and is the world's largest organization dedicated exclusively to the human resource profession. The Institute's purpose is to promote the establishment of professional standards and to recognize professionals who meet those standards.
Back to Blog List