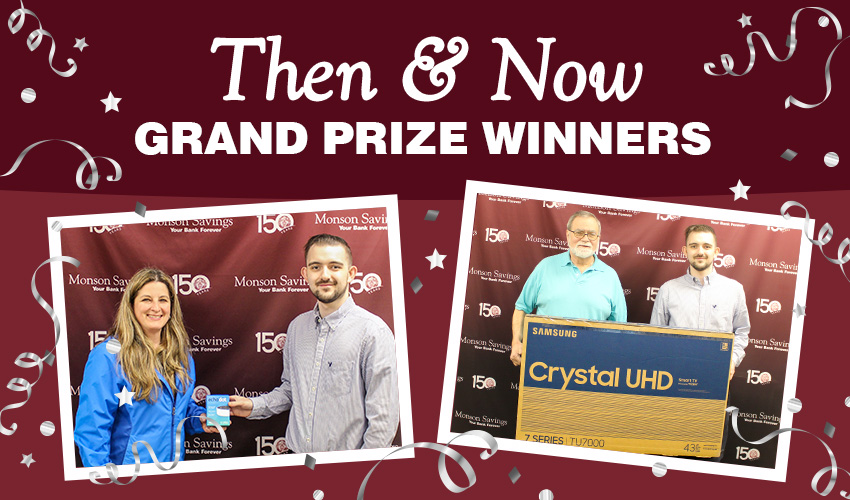 Monson Savings Bank Announces Then & Now Grand Prize Winners
Monson Savings Bank recently held their Then and Now Grand Prize Drawings as a part of the Bank's 150th Anniversary Week Celebrations. The drawings paid homage to the Monson Savings Bank Grand Re-Opening event held in 1966, with prizes that complement the ones given away during the 1966 festivities. Prizes included a TV, an Alexa Echo Dot, and Buxton wallets.
Now, at the culmination of the 150th Anniversary Week, Monson Savings Bank is happy to announce and congratulate the following lucky winners.
Daniel Therrien was the happy winner of a Samsung 43" LED 4K UHD Smart TV. Kathleen Dominguez was excited to learn that she was the winner of an Alexa Echo Dot. Randall Fyfe was the winner of the men's Buxton wallet and Mikayla Dupaul-Brady was the winner of the women's Buxton wallet.
To learn more about Monson Savings Bank's 150th Anniversary, the Bank's historical timeline, and to view a full schedule of events visit www.monsonsavings.bank/anniversary
Back to Blog List