Monson Savings Bank Provides Commercial Financing for Stafford Veterinary Center
When Stafford Veterinary Center outgrew their previous location, Monson Savings Bank was proud to assist them in expanding their business by providing commercial financing to purchase and renovate their new location at 42 West Main Street in Stafford, CT.
Judith Mordasky, Dr. Drew Mordasky, and Dr. David Mordasky of Stafford Veterinary Center were proud to meet with their business partners James Kelley, Kelley Building Group, Inc.; Robert Halves, Architectural Insights; Darlene Mark, Monson Savings; and Catherine Rioux, Monson Savings to celebrate the completion of the expansion of their new facility.
Monson Savings Bank can help you with your commercial financing needs too. Contact our local lenders to learn more.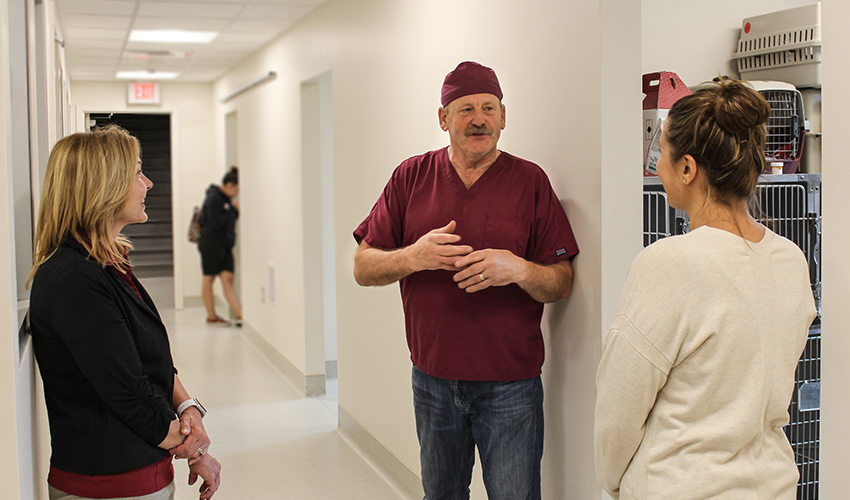 Dr. David Mordasky proudly gives Darlene Mark (L) and Catherine Rioux (R) a tour of his new facility.
Back to Blog List