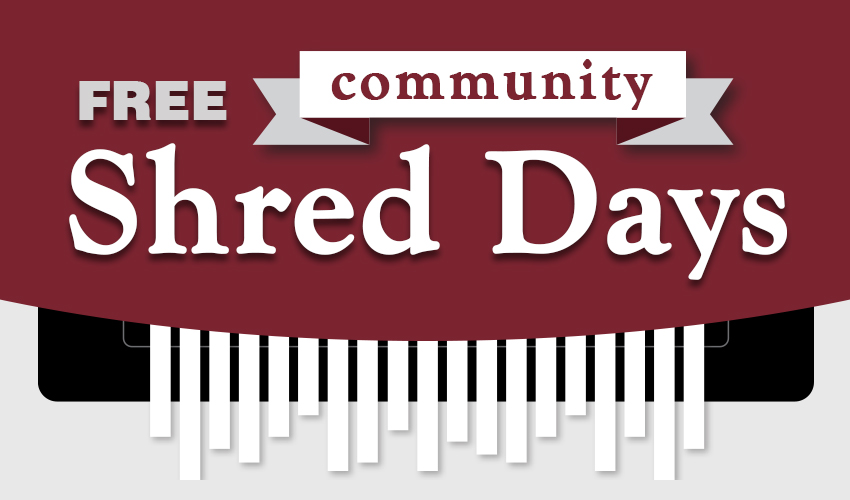 Monson Savings Bank Announces 2023 Schedule for Annual FREE Community Shred Days
All community members are welcome to Shred Days to dispose of documents securely.
Monson Savings Bank employees helped customers to unload their vehicles and dispose of documents securely with the onsite PROSHRED truck.
Monson Savings Bank, a locally focused community bank, is delighted to announce that the Bank will once again be hosting FREE Community Shred Days in 2023.
The 2023 Monson Savings Bank Community Shred Days schedule has been set and all are welcome to attend the events. Be sure to mark your calendars. The 3 events have been scheduled to begin as soon as June 10th.
As in previous years, Monson Savings Bank is partnering up with PROSHRED of Wilbraham for this series of events welcoming the public to discard their documents in a safe and secure manner. This is a perfect opportunity to dispose of unwanted documents such as tax returns, bank or credit card statements, bills, or medical records. Prepackaged refreshments and giveaways will be available while supplies last.
2023 MONSON SAVINGS BANK FREE COMMUNITY SHRED DAYS SCHEDULE:
JUNE 10, 9AM – 12PM I Hampden Branch, 15 Somers Road
SEPTEMBER 23, 9AM – 12PM I Ware Branch, 136 West Street
OCTOBER 14, 9AM – 12PM I Wilbraham Branch, 100 Post Office Park
"We take the protection of information and data very seriously," said Dan Moriarty, President and CEO of Monson Savings Bank. "By partnering with PROSHRED, we are further able to protect our community members by giving everyone a free opportunity to dispose of sensitive documents securely. We welcome everyone to join Monson Savings Bank and the on-site PROSHRED trucks during our Community Shred Days."
Monson Savings Bank also helps customers learn the importance of protecting their personal information and their identity through the Bank's frequently updated Safety and Security blog section. These learning opportunities and reminders help consumers to be more vigilant when it comes to protecting their private and personal details and making sure their information does not fall into the wrong hands.
Visit www.monsonsavings.bank/connect/news-events/index.html?tag=Safety-and-Security to learn more.
Back to Blog List