View all posts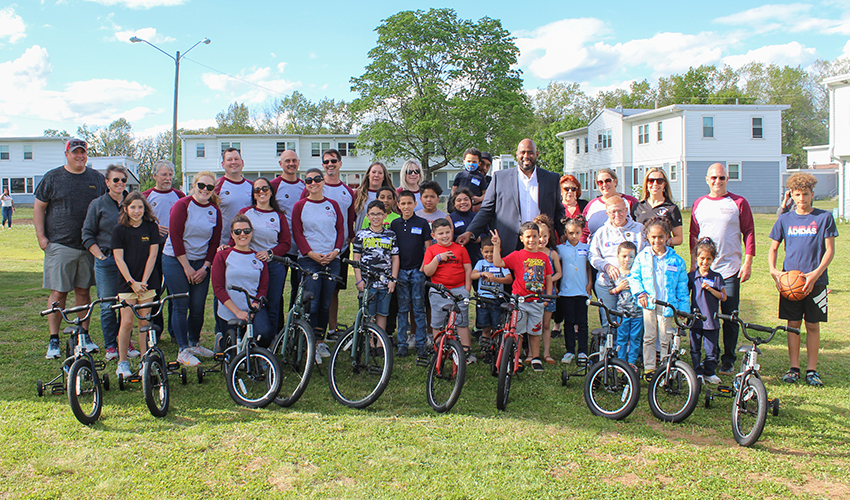 Monson Savings Partners with I Found Light Against All Odds & the Springfield Housing Authority for Build-a-Bike Event
In the spirit of their 150th Anniversary, Monson Savings Bank launched their 150 Build-a-Bike campaign this year, with more than $20,000 worth of bikes being purchased and donated to local children. The Bank continues to partner with various Western Massachusetts non-profits to host Build-a-Bike events throughout the year. Most recently, Monson Savings team members visited the Springfield Housing Authority with non-profit, I Found Light Against all Odds, to build bikes for local children.
Read More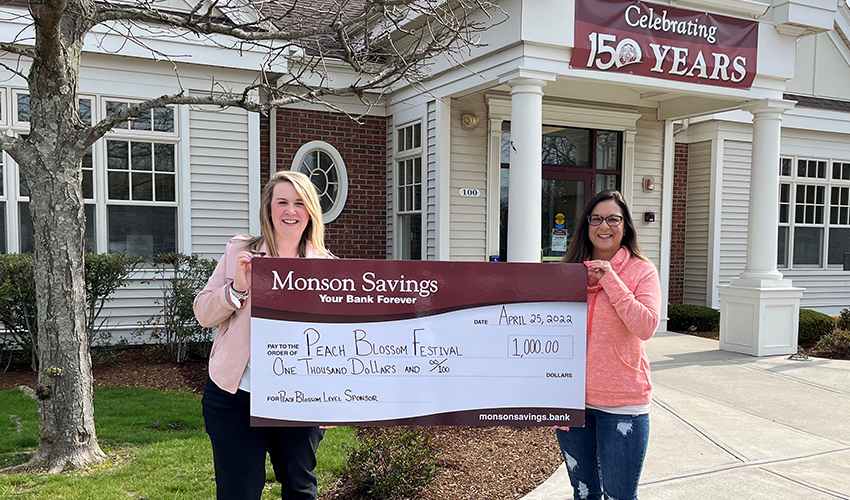 Monson Savings Bank Announces $1,000 Sponsorship of 2022 Wilbraham Peach Blossom Festival
Monson Savings Bank continues to demonstrate its support for the local communities that it serves, including supporting local events that uplift residents and enrich community togetherness. Most recently, 150 year old Monson Savings Bank announced that it will be a $1,000 Peach Blossom Level Sponsor for this year's Wilbraham Peach Blossom Festival, held at Wilbraham Monson Academy on Saturday, June 18th.
Read More