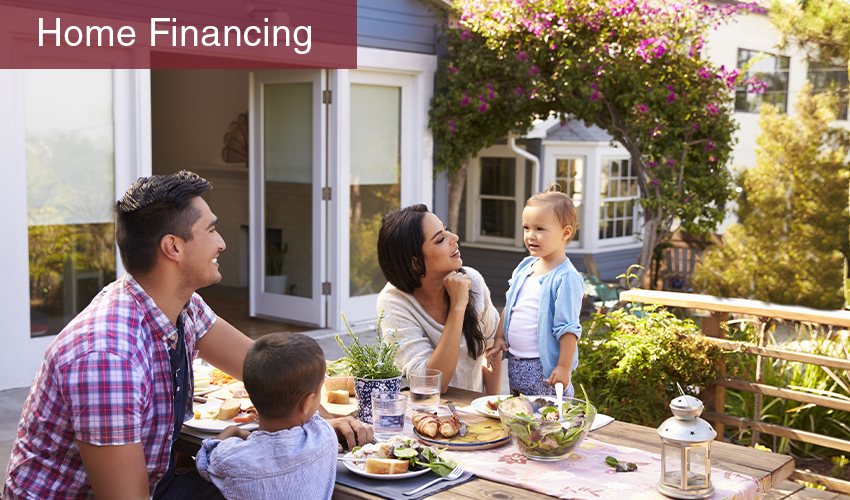 Ways to Use the Value in your Home with a HELOC
You can tap into your home's hidden value with a Monson Savings Bank Home Equity Line of Credit (HELOC). The possibilities with a HELOC are practically endless. We have compiled a list of some of the great things you could accomplish with your HELOC from Monson Savings Bank.
Better understand the details of a Home Equity Line of Credit (HELOC) with this MSB Blog Post What is a Home Equity Line of Credit (HELOC)?
Things to do with the value in your home:
Home Improvements or Repairs: Home upgrades and repairs are a great way to improve your quality of living and also increase the value of your home at the same time. Learn more with this MSB Blog post Great Home Upgrades to Tackle with a HELOC.


Consolidate or Pay Down Debt: You can also use your HELOC to pay down your debts. This can be a good way to save money when paying back debts. For example, if you have credit card debt, the interest rate on your HELOC will probably be much lower than the rate on your credit card. It will be less expensive to pay down or consolidate your credit card debt using your HELOC than it would be to pay down your credit card little by little.


Pay for Education Expenses: Whether you need the funds to pay for your child's college expenses or you want to rid yourself of your own student debt, a HELOC can get you access to the funds using the value in your home as collateral.


Pay Medical Bills: Medical treatments are a necessity, but they are often times very expensive. A HELOC can allow you to pay medical bills in full, so you can focus on you and your family's health instead of worrying about the cost of medical treatments. This can also help to avoid your credit score from dropping due to outstanding medical bills.


Buy a Vehicle: The annual percentage rate (APR) for an automobile loan may be higher than the APR of your HELOC. In this case it would be more economical for you to use your HELOC to finance the new vehicle purchase than to take out an automobile loan.


Buy a Boat or RV: Whether you want to hit the open ocean or the open road, a HELOC can help you to purchase a boat or RV to get you traveling how you choose. Like an automobile loan, the interest rate on your HELOC will probably be lower than taking out a loan to finance a boat or an RV. You can save money by financing your dream boat or RV with your HELOC.


Finance a Second Home: If you have always wanted to have a vacation home or just a second home to get away, a HELOC could be the perfect, low rate solution to make that goal a reality. Use the value in your first home to get funds for the down payment on your second home you have always dreamed of.


Plan a Vacation: Have you always wanted to travel? Or maybe you just really need a vacation? You can start planning the vacation of your dreams. Use a HELOC to tap into the equity of your home and then you get to start making plans.


Monson Savings Bank's experts are ready to help you tap into your home's hidden value. With our quick, local decision-making and lending processing and our ability to offer you flexible repayment terms to fit your budget, our team has the ability to offer you a personalized experience and will help you to reach your goals with a HELOC from Monson Savings Bank.
Contact us or Apply Online today!
Back to Blog List